Andy Frazer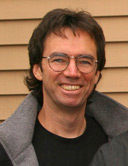 A night photography junkie since 1999, Andy Frazer began filming interviews in 2003 with accomplished night photographers to let them explain, in their own words, why they are attracted to this specialty and how they capture the magic of the night in photographs. His documentary, Night of the Living Photographers, is available as a free download from the Web. In January 2006, Frazer began a night photography blog as an additional means to spread the gospel of the night. His own night photographs focus on abandoned buildings, the urban landscape, and the ocean.
Presidio, San Francisco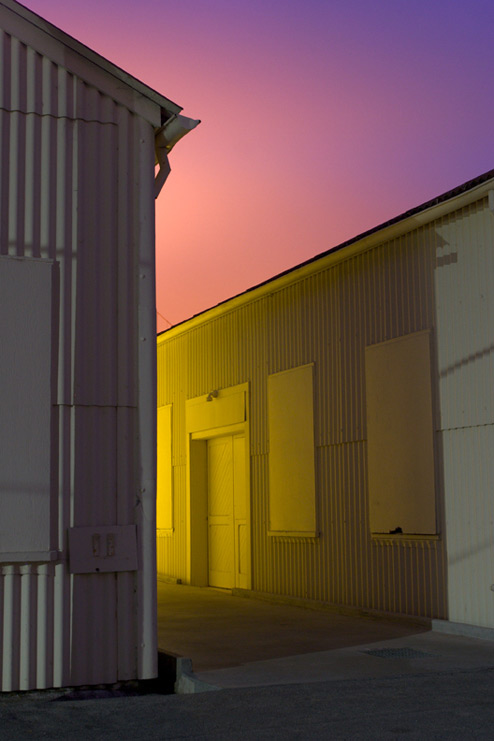 A touch of fog mixes twilight with artificial lamps from multiple sources to create a pastel color palette. Andy Frazer set his camera's white balance to the Tungsten setting in an attempt to neutralize warm light sources and to help maintain the bluish look that the human eye sees at night. Reflected light from the Golden Gate Bridge gives a pinkish glow to the sky. The yellow light emanating from between the buildings is caused by a light fixture positioned just out of view. The colors are recorded exactly as they appeared on the camera's LCD screen and were not further enhanced in Photoshop.
© Andy Frazer
Camera: Canon D60, Lens: Canon 17–40mm L series zoom, ISO: 200, Aperture: f/8
Exposure: 2 1/2 minutes
Lighting: existing artificial light from Golden Gate Bridge and sodium vapor security lighting